RCSK volunteers informed the population about HIV prevention throughout the country by assisting to the Republican AIDS Center.
Like every year, volunteers hold information sessions at universities, colleges and schools. On December 1 large-scale events were held: information sessions, sport events, drawing competitions.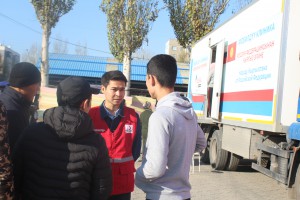 The game Health Cross was held in Bishkek, which includes stations in various areas, where young people in a game form were able to get new information and test their knowledge on socially significant diseases, undergo rapid HIV testing.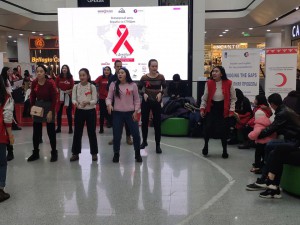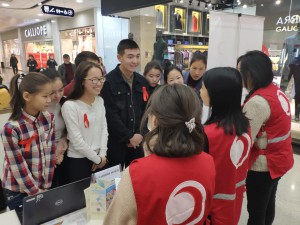 On November 26, together with UNAIDS and partners, a press lunch was held with the participation of representatives of the media, non-governmental and international organizations involved in HIV issues. At the event, the Republican AIDS Center announced the results of rapid testing in major markets of Bishkek, Osh, Kara-Suu in November – 1 304 people were tested. In addition, during the meeting media representatives who actively cover HIV issues were awarded with valuable presents.